Exhibitions
For 30 years, exhibitions were at the very heart of Rasa's Belgian activities. Each exhibition grew from extensive research on a universal theme and featured art pieces selected for their artistic quality. The artists were involved in determining how to display and interpret their work and in this way became part of the creation process. Their works were shown in inviting environments that encouraged children to look, play and investigate.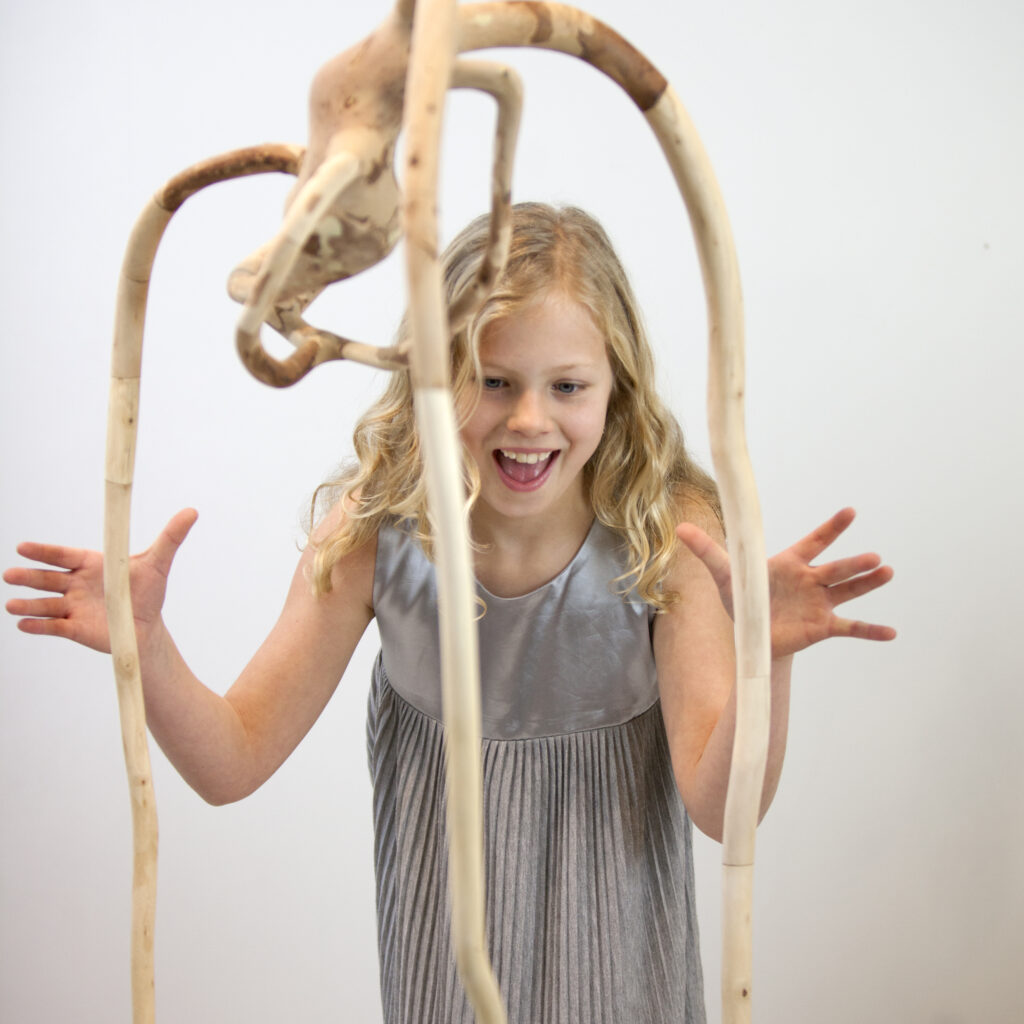 ❥ To allow children to explore the different layers of the artwork, we created artistic association objects.
❥ Philosophical questions that lead us off the beaten track were developed to provide a broader insight into the themes.
❥ The Rasa guides were young artists who led the children through the exhibitions with active dialogue, creating a dynamic interplay with the artworks.
❥ Rasa was a travelling company: each of our exhibitions went on tour for 2 years to about 25 cultural centres in various places in Belgium.
RAAK – The Being, Bart De Zutter – Photo: © Willy Wtterwulghe
– PAST

GalLERY 1993 – 2022

–