The moon lives in the sea
Association and imagination are the core ingredients of the playful exhibition 'The moon lives in the sea'.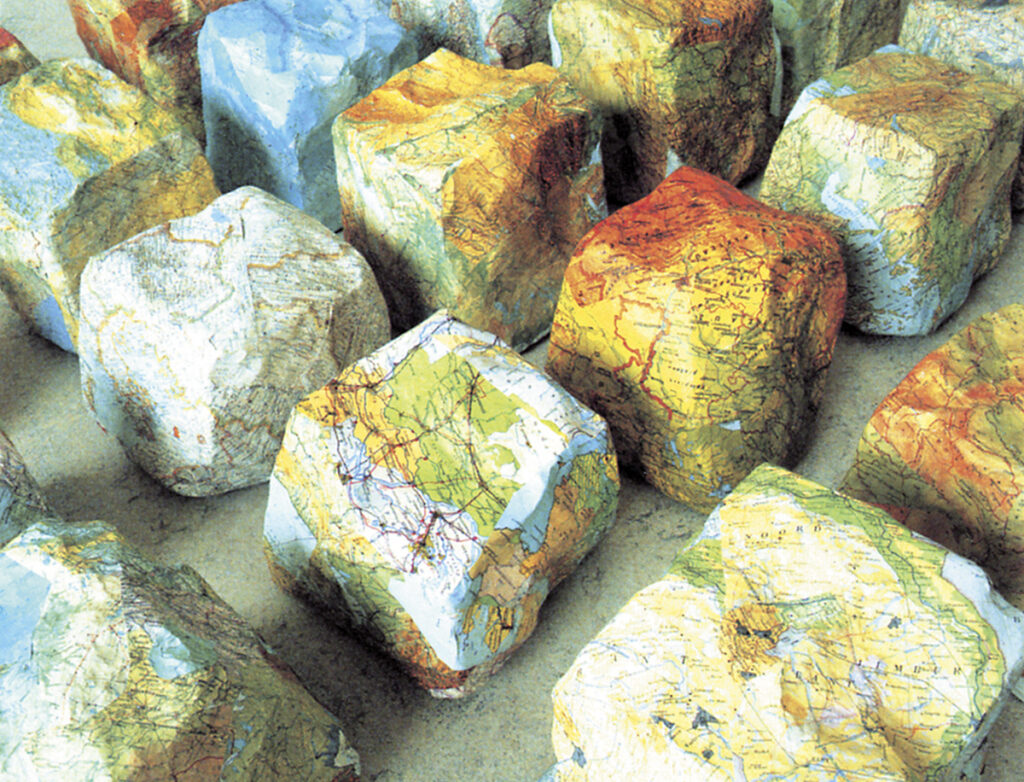 Barefoot, you step on a carpet that looks like water seen from a giant boat. From there you see four beach houses with works of art. In the background, the wind rustles and the sea laps the shore. The ripples of the water reflect on the wall and a fresh breeze blows.
In the first beach house, Pierre Mertens' Tinga Tinga fish swim in and out. In the second, a dream boat by Luk van Soom floats in the sky and Piet Stockmans' porcelain pennants flutter.
In Mario Callens' closet, we see terraced islands bobbing in white enamel dishes. Around Urbain Mulkers' blue-sided sea, strange worlds lie waiting to be discovered by you.
Beatrijs Lauwaert hangs a ladder of plastic foil from the mast of the boat and with Jo Bracke's binoculars you follow the adventures of Louisa the fly. Around the boat are poems by Riet Wille about the sea.
This production has a child-friendly scenography, which stimulates the imagination and takes you on your first artistic journey.