EXHIBITION
Dutch: 'Een geschilderd sprookje'
1994 – 1996
9,073 visits
Artist:
André Vereecken
"You are invited into the knight's tent for a cup of tea with the cupboard princess while you listen to the sounds of the piano lady with a drawer in her tummy.
Inside the cloud suitcase, you will find the colours that André Vereecken uses in his paintings and sculptures, while the things that populate his world are hidden in a chair, waiting for your exploration."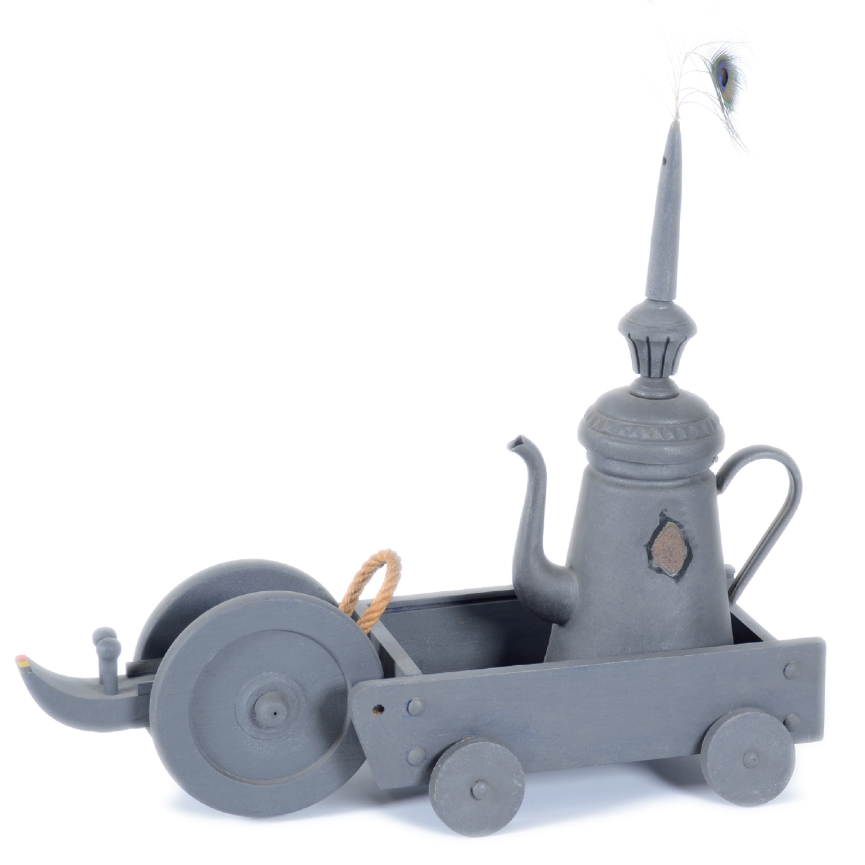 'A painted fairytale' shows the poetic work of artist André Vereecken. He invites each child to discover his work while playing. The artist created a fairyland in which a king, queen, closet princess and their court of coffee chandlers, a piano lady and a cloud case together form a fantastic new world where imagination is key.