publications
EYES FOR ART
Gerd Dierckx, 2020
This book offers inspiration to anyone who wants to embark on the adventure of experiencing art with children. With challenging questions, critical reflections and eloquent examples and photos, Eyes for Art reveals the specific working method of Rasa. This book also gives children a voice and invites us to approach art differently with them — with open eyes, eyes for art. Here, the author relates stories of her experience of working with art, women and children in South African townships. In addition, the book highlights Rasa's travelling exhibitions over 30 years.
Contact us to order Eyes for Art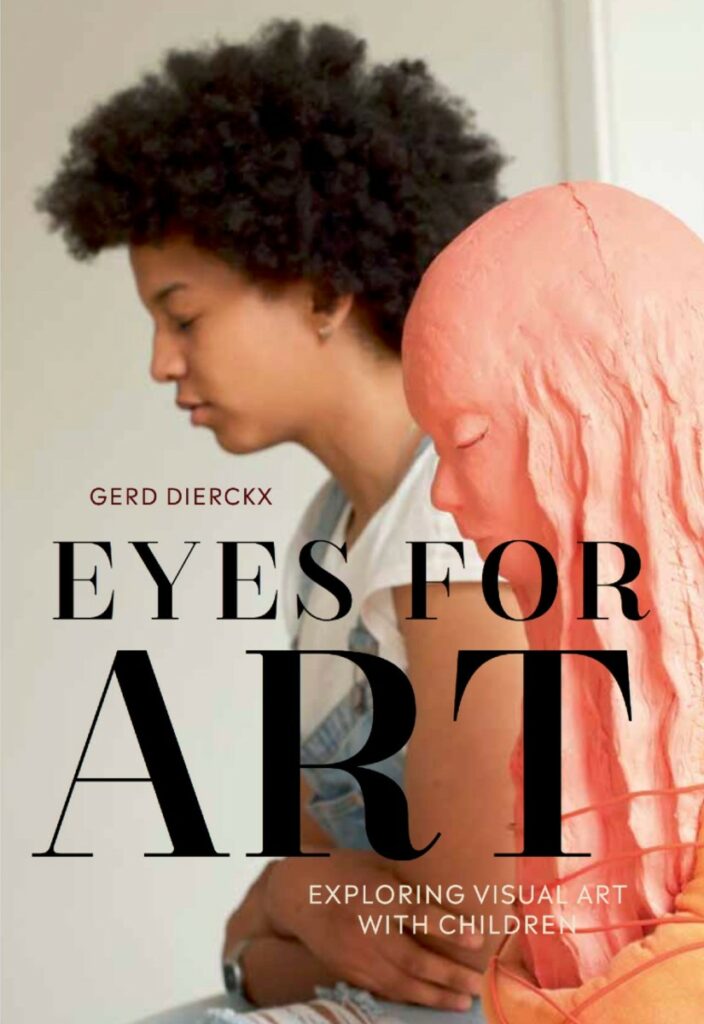 "I cannot imagine a better stimulus for humanity and society. I am reading Eyes for Art with a sense of urgency: may this initiative reach throughout our society."
DIRK DE WACHTER, Psychiatrist, Belgium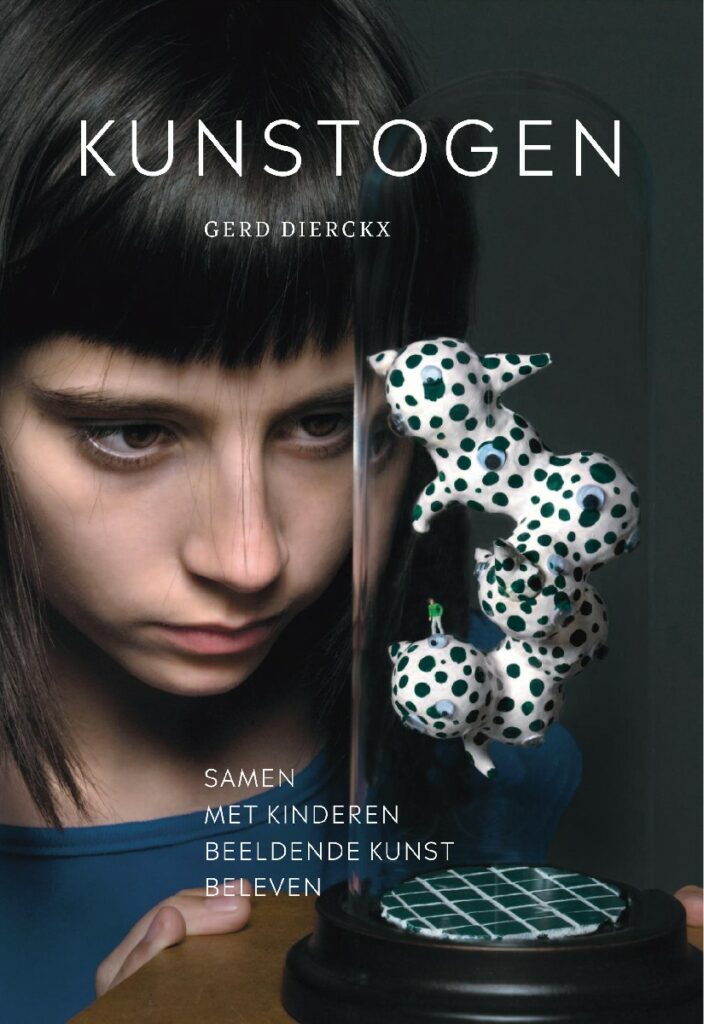 KUNSTOGEN
Gerd Dierckx, 2018
Children understanding the art of understanding art
Gerd Dierckx wants to help children achieve their full potential through the arts. Together with Rasa, she developed a specific working method on how to make contemporary art accessible to a young audience, an approach fertilised by 30 years of experience. She describes this approach in detail in this book and makes a plea for imagination and connection between children and contemporary art.
You can order Kunstogen from Exhibitions International.
"Allowing children to come entirely into their own through the arts is what this book does. It teaches us to wander; to break free from the familiar world. But it also gives us the confidence we need to look for how the world might be different. Art, children and this book: the experience is a disarming one."
BRUNO VANOBBERGEN, Commissioner for Children's Rights, Belgium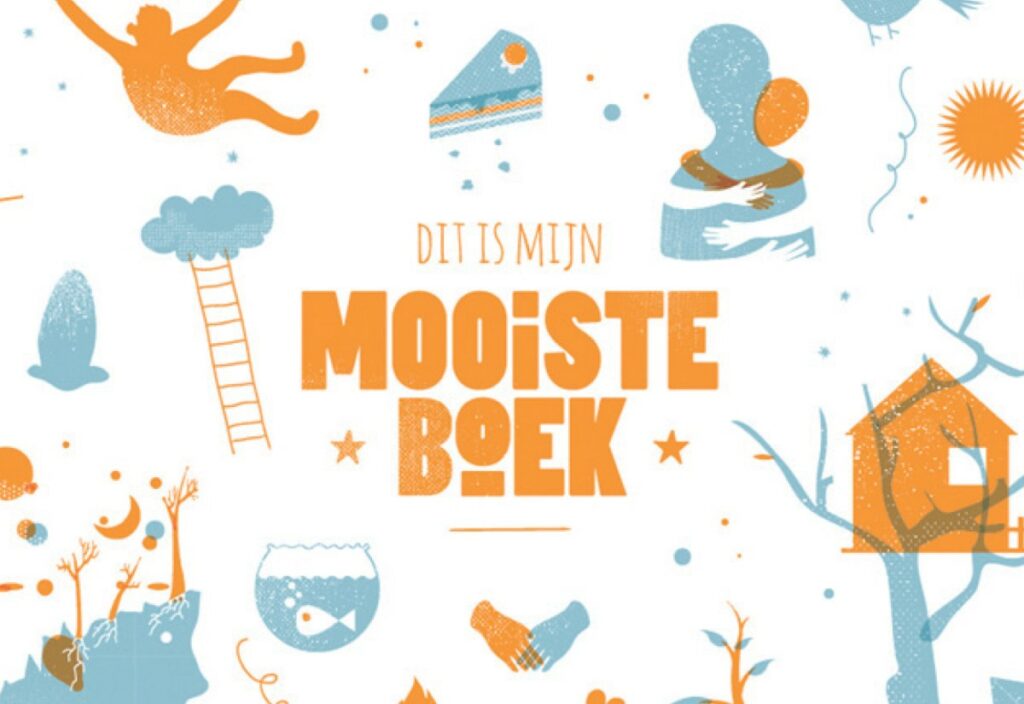 dit is mijn MOOIste BOEK
Rasa, 2012
This activity book starts from artworks by contemporary artists whose work was shown in the Rasa exhibition 'MOOI'. The book includes philosophical questions, drawing exercises, self reflections, craft tasks and activities to stimulate children to explore what beauty means to them.
"Beauty is on the inside and comes from the heart. With me it is in my little toe.
"
—

TIJS, aged 10
FEELING AT HOME
Rasa, 2002
In this bilingual (Dutch / English) book, we collected children's photos, stories and drawings from seven different countries (Belgium, Palestine, South Africa, France, Poland, Ireland and Estonia). The content of this book was created in a broad collaboration with children and cultural partners from the above countries. It invites you to reflect on the existential subject of feeling at home. For teachers and youth workers it is a tool to work with children on this topic.
"At home I have one hamster, a mother and a father. Regarding my home, I like the fact that one can feel safer there.
"
—

HELLE LY, aged 11, Estonia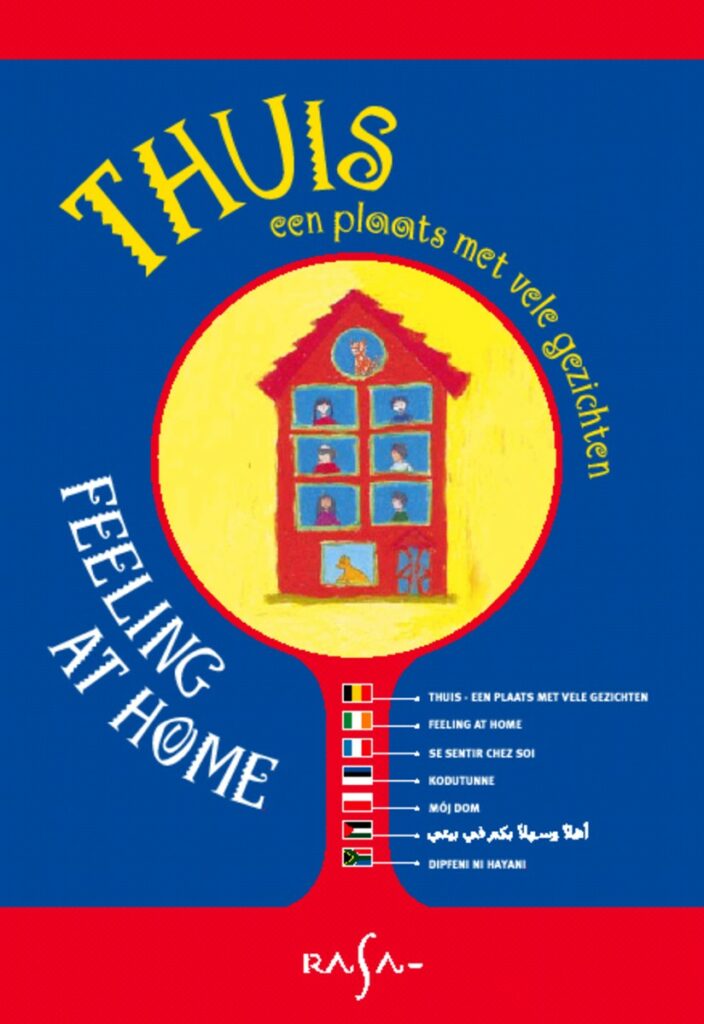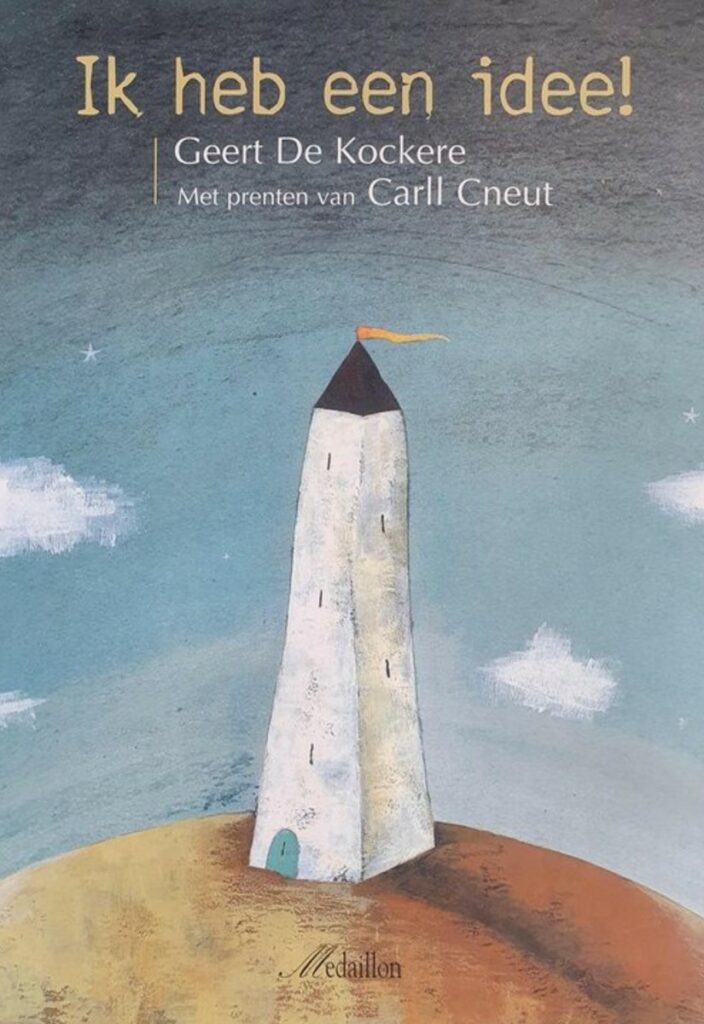 IK HEB EEN IDEE!
Rasa, Geert De Kockere and Carl Cneut, 1999
This book was created by Rasa on the occasion of the millennium as a result of the international collaboration project 'Timesteps', leading to the 'Tijdstappen' exhibition. It was initiated by Rasa in collaboration with EUnetART partners from Ireland, Palestine, South Africa, Estonia, Poland and France.
Geert De Kockere, a Belgian youth writer, and Carl Cneut, a renowned Belgian illustrator, used Rasa's interviews with many children in Europe as an inspiration to write and illustrate a poetic story about the experience of time.