ART SITE – Uitzicht
Uitzicht is a historic Victorian house with an adjacent art suite and studio. It is located on the Kasteelberg in Riebeek West, in the Western Cape of South Africa. The twin towns of Riebeek West and Riebeek Kasteel are rural working villages, full of creative people, with no rush hour. The Riebeek Valley is close enough to commute into Cape Town – a scenic drive of 50 minutes to the Waterfront and just 30 kilometers to Wellington and 45 to Paarl.
The Uitzicht garden is an ecological paradise with many indigenous plants, as well as vegetables and fruit trees. The house and garden are fed by mountain water and sustained by solar energy. The site serves as Rasa's new head-and-heartquarters and aims to be a meeting place for artistic cross-pollination.
The owners, Gerd Dierckx and Pieter Bouman, want to stimulate the community with decades of experience; Gerd in art education and curation and Pieter as a psychologist specialising in mindfulness and meditation.
Gerd and Pieter embrace mindful and sustainable living. They chose to establish roots in this rural community and care for the kids in their colourful neighbourhood. They are involved in local cultural projects and support local food growers and crafts people. Their love for South Africa is expressed in the words and images of Xhosa poet Siphokazi Jonas South Africa a place of many names.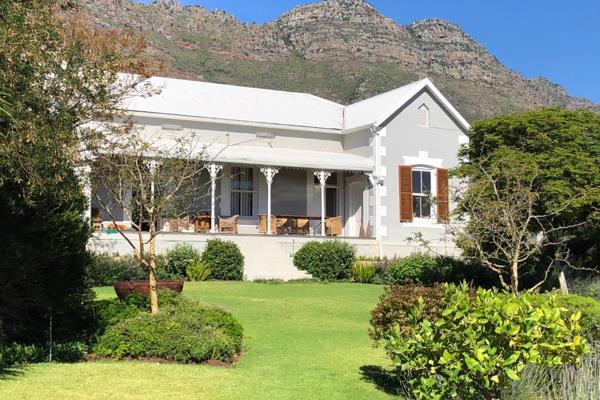 A residency for artists of different disciplines who love nuance and hesitant searching, who know what it means to unwind and break away from the routine of the known hustle and bustle and one's own culture.
We invite artists from any discipline who can be inspired by Africa as the 'cradle of humankind. Contributing to one of the RASA community projects is definitely an asset. The engagement of the artist will be determined after consultation and subsequently laid down in a statement of agreement.
This Artist in Residence is a private initiative in cooperation with Rasa; without subsidy and entirely on a voluntary basis.
ACCOMMODATION – Art sUITE & STUDIO
We provide a residency in a green environment with infinite views of the Swartland and the mountains beyond. The art suite is private, located in a large, delightful garden near the main house. The contemporary 48 m2 suite has a fully equipped kitchen, bathroom, double bed and sitting area, and a private terrace with direct access to the garden. The suite is earth-friendly, sustained by solar energy and fresh mountain water. Good internet access and a printer are available. At the bottom of the garden, there is a saltwater swimming pool and an orchard house as a studio space of 32 m².
In short, an inspiring and harmonious place to create.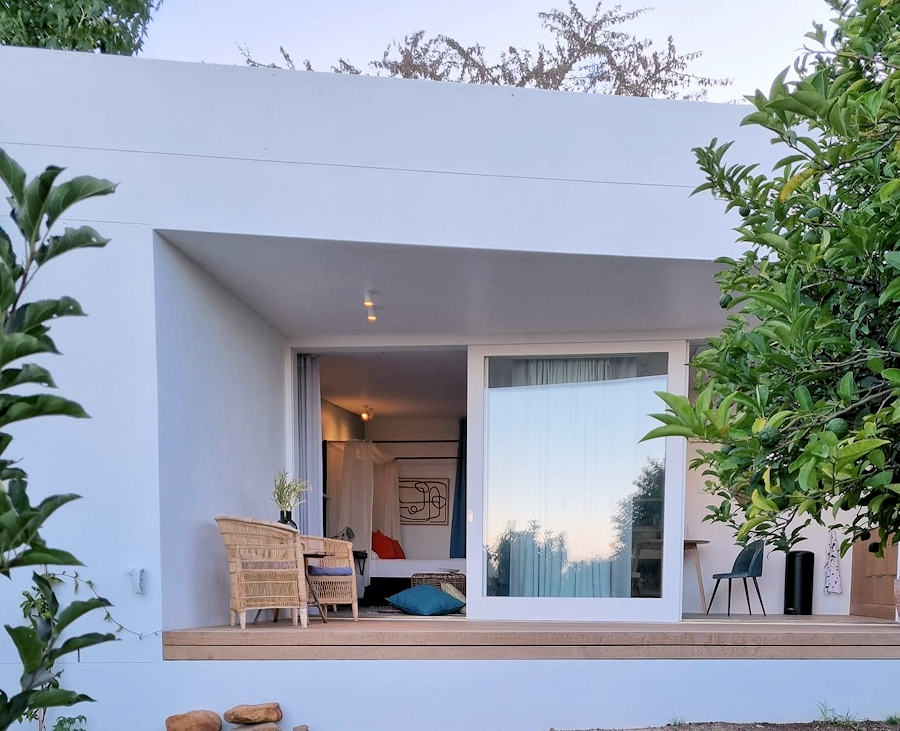 WORKING INFO
Artists are expected to bring their own materials, though some basic tools are available. For more specific requirements, we can put you in contact with local artists and craftsmen. For larger work, a temporary studio can be rented nearby. For exhibitions, lectures, or collaborations we will explore possibilities for you.

WAYS TO VISIT
Artist call by invitation selected and sponsored by Rasa.
Open application for professional artists of different disciplines, at preferential rates (-25% compared to AirBnB rates).
Please send your application with dates, motivation and links to your portfolio, website or social media to gerd@rasa.be. It is possible to come with your partner.

ARTIST CALL
The Artist Call is an initiative of Rasa in which the artist collaborates in a social art project in South Africa. Rasa is in charge of the selection of the artists and provides accommodation during the working period, as well as materials and taking care of the organisational aspects. Calls will be published on the Rasa website and on Res Artis.

LINKS
ECOLOGY Western Cape
Wild waters ・ Kelp forests ・ Ancient rock formations ・ Fynbos・ Afromontane forest ・ Wildflower hotspot
There are few places in the world with as much biodiversity as the Western Cape. This province contains one of the world's six floral kingdoms, the fynbos, with an estimated 8,000 unique plant species to discover. The beauty and sights of the Western Cape are hard to beat, which is why this region is South Africa's top tourist destination.